Strange and eerie landscapes, prehistoric volcanic eruptions, and ancient fossils are ready to be explored in national and state parks across the United States. Visit a few of these natural wonders to experience the awe-inspiring geological features and transformations the earth has undergone over time.

1. Grand Canyon, Arizona
Endless scenic views surround visitors at the Grand Canyon. Look out over precipices across the canyon to red-hued cliffs. Unique rock formations jut, and the winding Colorado River courses one mile below at the canyon's base. There's no wrong way to take in the majesty, bike, hike or bus around the South Rim. Ride a mule down into the canyon then float off on the river by raft. Or just take a seat on the rim and watch the coloration of the canyon shift as the sun moves across the sky.
Nearby KOAs:
Grand Canyon / Williams KOA Journey
Williams / Exit 167 / Circle Pines KOA Holiday
Flagstaff KOA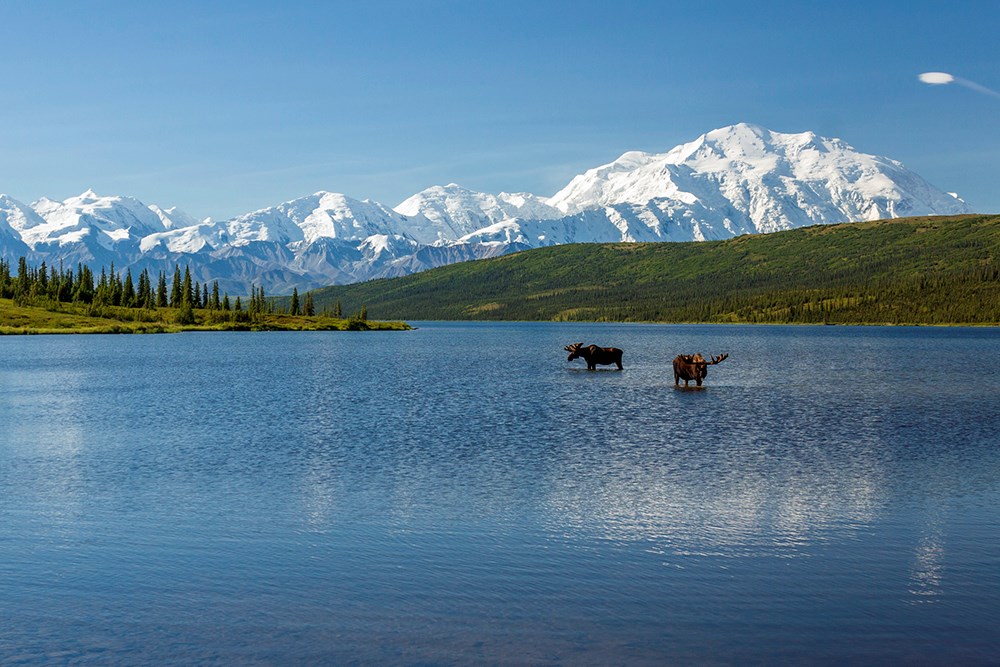 2. Denali National Park, Alaska
Denali's mountaintop, often times shrouded in cloud cover, is the tallest peak in North America rising to 20,310 feet in elevation. Board a bus tour at Denali National Park's lone road to catch glimpses of wildlife, horned Dall sheep, grazing moose and maybe even a grizzly bear. Ranger-led dog sledding demos show park visitors how Alaskan huskies make getting around on snow easy. Denali packs the ultimate mountaineering expedition challenge for hikers looking for an icy thrill of a lifetime. All winter long streaming green light of the Aurora Borealis enchants overhead.
Nearby KOA:
Valdez KOA Journey

3. Death Valley, California
With summer temps soaring well over 100 degrees, it's a good thing many of Death Valley's extraordinary sights can be viewed from inside your air-conditioned car. Badwater Basin, a huge salt flat, is the lowest point in North America at 282 feet below sea level. View brown cracked earth covered in always growing white salt crystals from the car or brave the heat for a quick sprint on the crunchy earth. Stay in your car on a nine-mile course through Artist Drive, tiered hills and jagged rocks colored by pastel-hued clay. Unexpected greens, pinks and browns pop against blue skies.
Nearby KOA:
Lake Isabella / Kern River KOA

4. Badlands, South Dakota
The Badland's otherworldly multi-layered rock formations transform into the perfect Sci-Fi backdrop at night. With little light pollution, dark skies overhead and jagged formation shapes, our Milky Way Galaxy's millions of stars create an unforgettable scene. By day find panoramic views of rock mounds, sharp-peaked formations and fossil-rich deposits with alternating stripes of color for each sediment layer. Lush summer wildflowers add pops of color – yellow, orange, purple – to the rusty browns of the landscape.
Nearby KOAs:
Badlands / White River KOA Holiday

5. Ashfall Fossil Beds, Nebraska
Did you know rhinos and camels used to roam the Nebraska plains? The ever growing fossil dig at Ashfall Fossil Beds State Historic Park has unearthed over 350 fully preserved prehistoric animal skeletons. Camels, horses and rhinos and other animals died at a watering hole 12 million years ago due to volcanic ash. Watch paleontologists expose three-dimensional animal skeletons in enclosed climate controlled barns that protect the remains from the elements.
Nearby KOA:
Sioux City North KOA Holiday

6. Petrified Forest, Arizona
The Petrified Forest doesn't have any shade trees in its badlands landscape. Wood stumps and logs from 218 million years ago crystallized over the millennia into hard, heavy and brittle quartz. Walk the Crystal Forest trail to view petrified wood up close. The quartz crystals sparkle rusty reds under the sun. The Petrified Forest is rich in Triassic Period pre-dinosaur fossils and early dinos like "Gertie" the Chindesaurus unearthed in 1980. View the remains of an ancient Puebloan village, 100 room pueblo that housed 200 people, and Newspaper Rock, huge hunks of rock covered in petroglyphs.
Nearby KOA:
Holbrook / Petrified Forest KOA Journey

7. Craters of the Moon, Idaho
Walking over Craters of the Moon National Monument's black lava fields formed over 2,000 years ago discover a variety of volcanic features. A network of craters formed after violent eruptions, spatter cones developed as lava lumps stacked up, lava created molds of ancient trees, and boulder-like lava bombs litter the crusty fields. Adventure into Indian Tunnel, an 800-foot long lava tube cave, feel the subterranean coolness and wonder at the raw power of volcanic activity.
Nearby KOA:
Craters of the Moon / Arco KOA Journey
investigate, stop in the popular Natural History, and Air and Space Museums.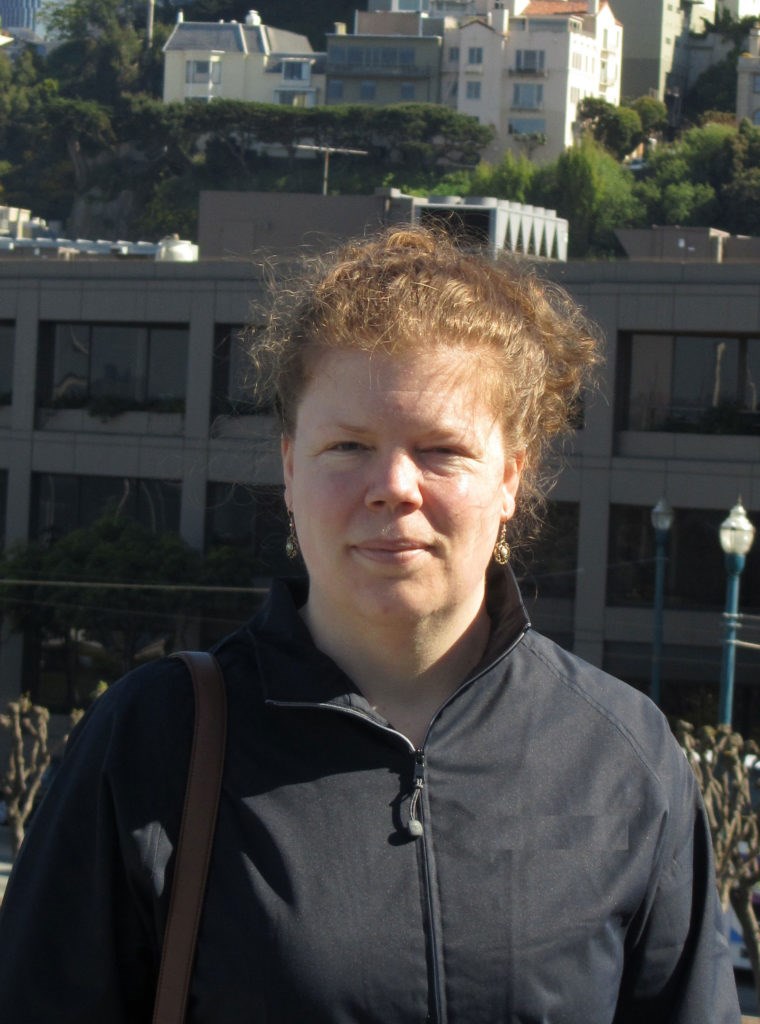 Eva Barrows is a San Francisco Bay Area freelance writer. Eva writes about local places, people and events on her website www.evabarrows.com. She founded the online literary journal Imitation Fruit in 2007 and has enjoyed promoting fellow writers and artists ever since.